A report on a field trip to Peca
 INTRODUCTION
This report, written for ITS B subject, describes a 5 -day school trip to Peca, which was organised in late 2020 by the General Education Secondary School Jesenice for the second year students of 2.b. It consists of descriptions of some of our activities there, its objectives and a students' opinion.
OBJECTIVES
The main objectives were to learn as much as we could about the local medieval history, geography of north-eastern part of Slovenia and most of all to bond as a group while spending time outdoors.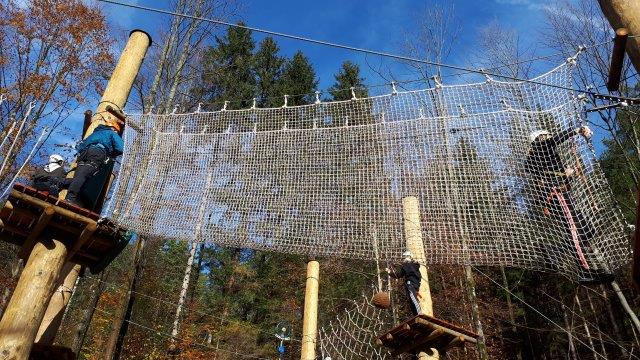 ACTIVITIES
The trip was planned out carefully, as the majority of our activities went flawlessly. Some of the most memorable ones were visiting Celje, the old Castle Celje where we saw many medieval torturing devices, enjoyed  a gorgeous view of the city below and visited the Roman Necropolis near Šempeter with some of the worlds most stunning Roman tombstone reliefs. Throughout the wee
k we also participated in activities nearby the residential CŠOD home Peca such as a small-scale adrenaline park, a bike drive through an old mine and gathering some of the common herbs which we later used to make ourselves an outdoor afternoon snack.
STUDENTS' OPINION
The vast majority of the students attending were satisfied with the trip and said it was fun and a memorable experience, since it strengthened the bond  among students. What is more, they  also approved of sufficient free time.
CONCLUSION
To summarise, due to caring professors, almost flawless planning, delicious meals, the bus driver and good students  the field trip  was a huge success. I would highly recommend it to every class.
Emil Dautović, 2.b
Vir slike: https://www.csod.si/dom/peca
(Visited 78 times, 1 visits today)